Introduction
If you're reading this then you're probably tired of abandoned shopping carts and losing customers and you're looking to enhance your store performance and save some money in the long-run, or you're just getting started with a new store and are considering the Shopify Turbo Theme.
As you might know (and should), visuals, great features AND speed are the most important parts of having a successful Shopify store or any other store in the dropshipping business. Lucky for all of us, Out of the Sandbox, a theme developer, might have created exactly what you need – the Turbo Theme.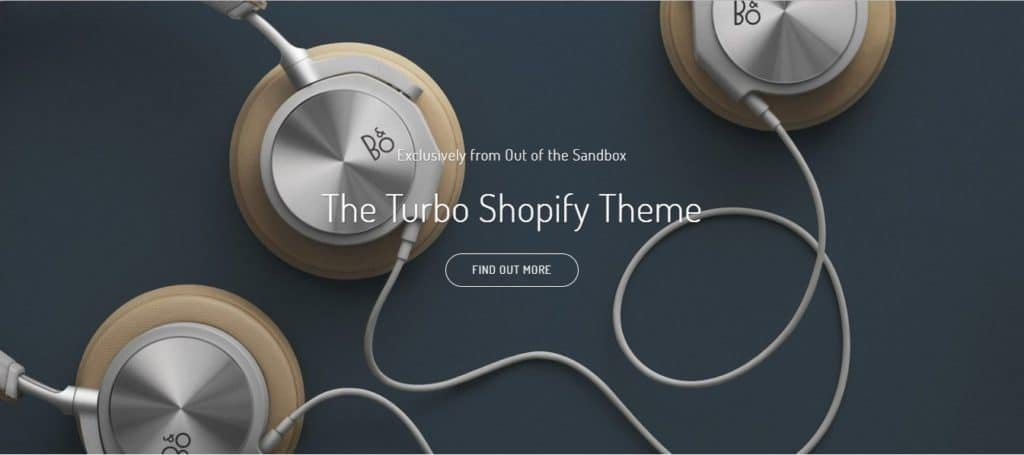 Turbo is a highly configurable, blazing fast theme that has been optimized for both speed and mobile experience. Turbo fully supports sections and is packed with features like product row sliders, mega menus, testimonials, homepage image gallery, FAQ template, interactive mini cart, infinite scrolling, and predictive search. It also boasts features like instantaneous page transitions for ultra-fast navigation and two separate speed modes.
At the time of this writing, the Turbo theme comes with 5 different designs. These are: Portland, Seoul, Chicago, Florence and Dubai.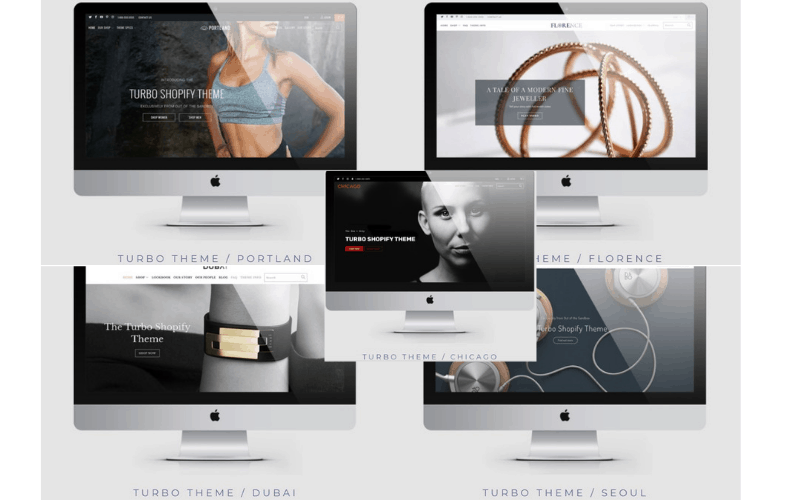 According to Turbo, the theme is optimized for speed and in mobile as well.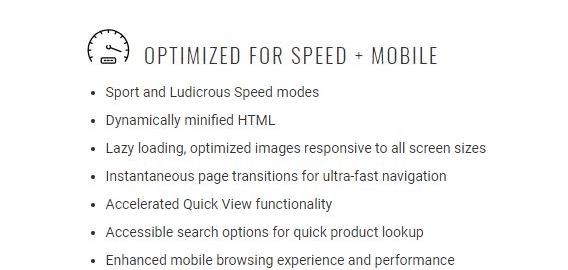 Pricing
The price is a flat $350 which represents just a fraction of what you would pay a developer for a low-medium level design.
However, you can Try Turbo for Free in your shop for up to two weeks and if you don't like it, they'll refund it. Now doesn't that sound cool enough?
Look below for the discount.
Top Features
Predictive Search – gives your shoppers more flexibility to quickly find exactly what they are searching for in your store.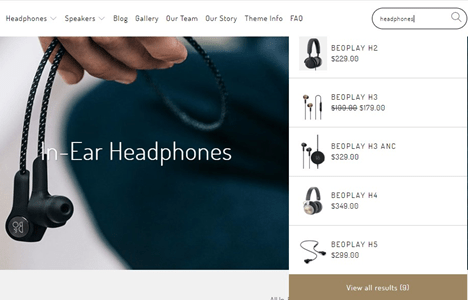 Quick Shop – allows users import items to the cart directly from the collection page and get an easy check at product details by not even opening the product page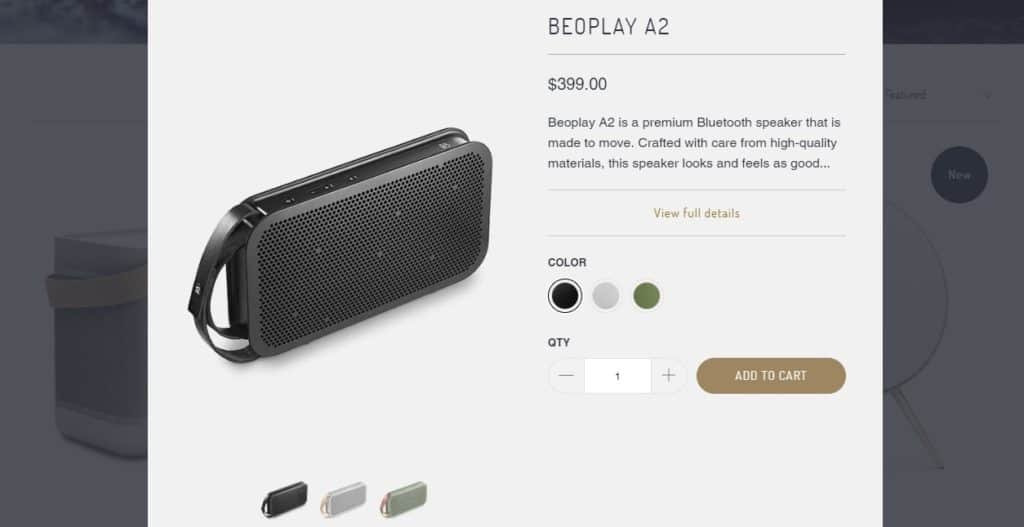 Multitag Filter – allow shoppers filter products based on its color, size, vensor, material, etc.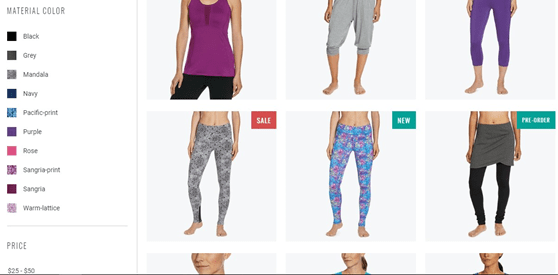 Advanced Mega Menu – allows you to combine many text, images and menus elements into an endless combination of layouts

Advanced Page Layouts – brings you the ability to drag and drop interface to make an advanced product page layout with a content page like "about us" or "our story" and also to create photo gallery.
Recently Viewed Products – a reminder for your shoppers of other items, resulting in extremely higher sales.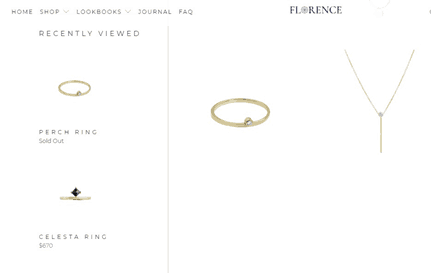 Minicart – this automatically opens and update when a customer adds an item to the cart, which they found it easy to see how to check out, while still exploring more of your store.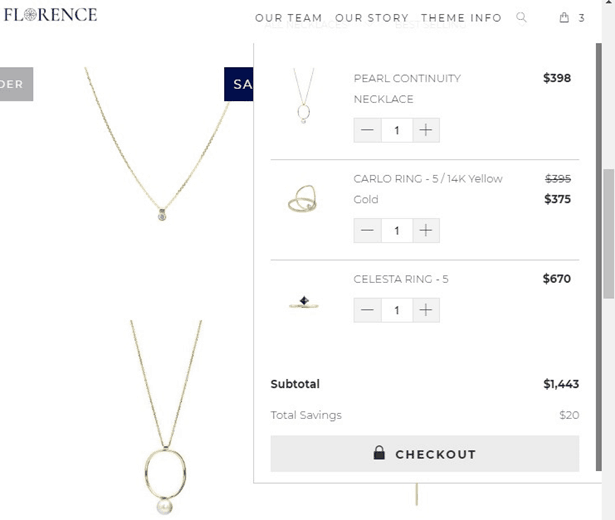 Infinite Scrolling or "Load More" Button – browsing more options without reloading the collection page, which is a good way to encourage your customers to continue going through all of the products you have and make a changing animated look of store.
Bells & Whistles
The good thing about this creation of Out of the Sandbox is that it as a whole provides a variety of features that are usually provided separately by many other apps, therefore potentially including additional costs or just code conflicts. You can keep the stress away by using one whole tool that will offer you the exact functions that you need:
A wide variety of section types
Size charts
Displaying product discounts
Social sharing
Product galleries and zoom
Quantity boxes (Turbo and Retina also include plus and minus buttons)
Back in stock forms
Shipping rates calculator
Sale, new, pre-order and coming soon banners
Full width sliders and banners
"Agree to terms" checkbox
In total, adding these additional "smaller" features using third party apps can quickly add up to $10, $20 or more per month or, if you opt to have custom code modifications done, a higher one-time free.
However, it is important to keep in mind that, since the code used to create Shopify themes cannot access the Shopify API or more advanced programming features, there will be cases where some of the built in features may not include some of the fancier features that a third party app can provide.
In cases where a Shopify theme can't deliver the same functionality as a full featured app, it's always worth considering, especially if you're a new business, if you can "make do" with the included feature set rather than adding additional expense at this early stage.
Shopify Turbo Theme Discount
The only way to get a discount is to go on the official website with this link and wait for the popup giving you 15% Off when you subscribe. Enter email & copy the code, then enter it at checkout.
We will appreciate if you leave a comment down below with the positive (unlikely negative) result, because hey, we just saved you around $50.
Shopify Turbo Theme Examples
Wandrd – branded ecommerce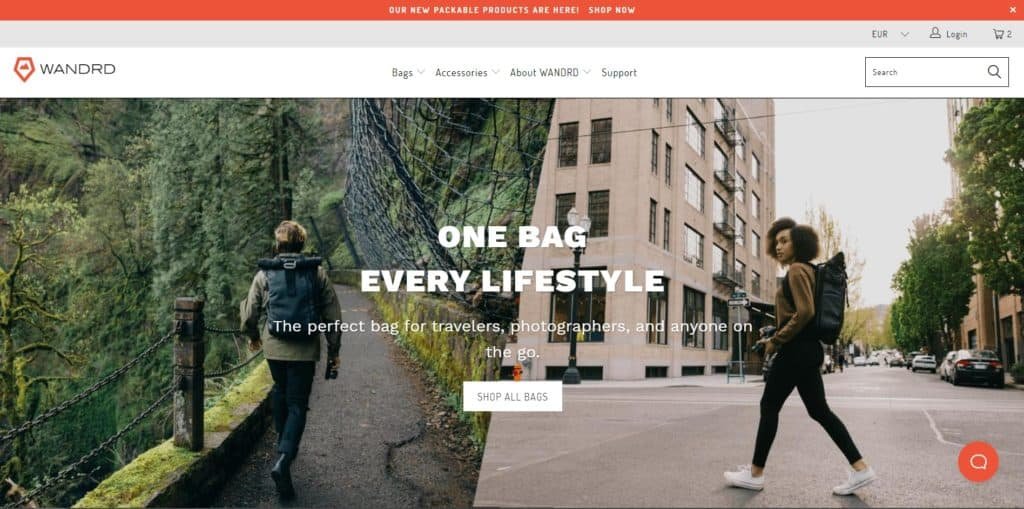 2. Bluecrate – dropshipping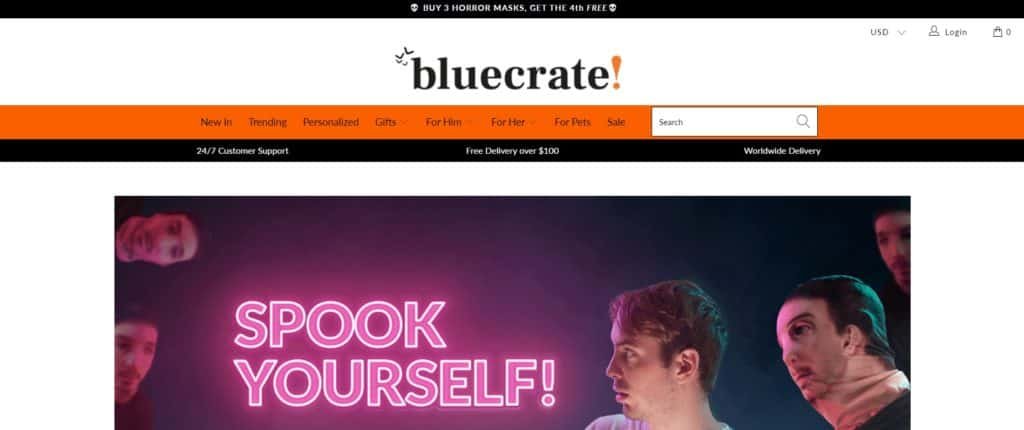 Ready to check it out?