This article covers the Zipify One Click Upsell Review for 2020. Zipify OCU is an app for Shopify which has two unique features that are going to be discussed below in the post. You can get Zipify One Click Upsell App here.
What is Zipify One Click Upsell?
Zipify One Click Upsell or Zipify OCU is an app created by a great e-commerce marketer Ezra Firestone. It is widely used by top e-commerce stores to increase Average Order Value and upsell customers when they are in the buying flow. The app connects to the Shopify Store and allow you to create special pages that are going to upsell products post-purchase.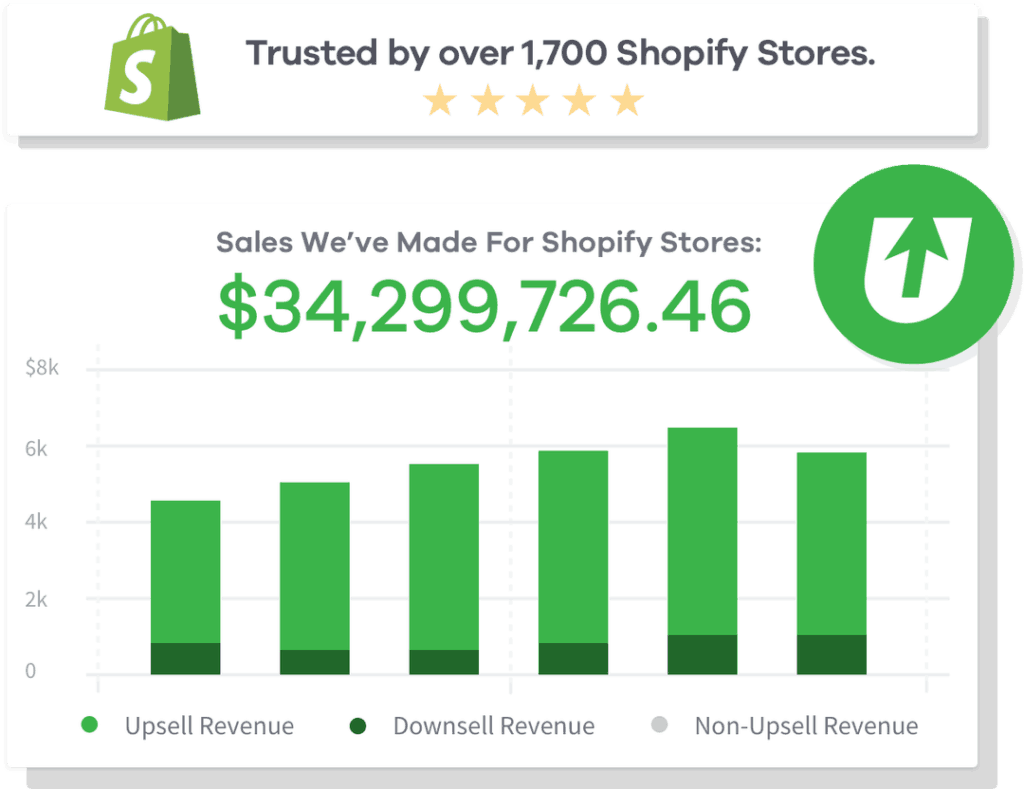 How Is Zipify One Click Upsell Different?
The important and differentiating aspect of this app is that the upsell occurs after the initial purchase. Your customer will buy the product he wanted initially through the usual Shopify process (Product page, cart, customer info, shipping, payment). After they pay for the initial order they usually go to the thank you page, but when you have Zipify OCU installed you have the option to place your upsell page right before the thank you page. See the example of a page below. This method allows you to upsell customers without interfering with the buying flow and hurting the conversion rate. Besides the post-purchase feature, it also allows you to have one-click upsells. This way your customers will be shown a "One-Time Offer" and they can buy it from that page without having to go through the product page and cart.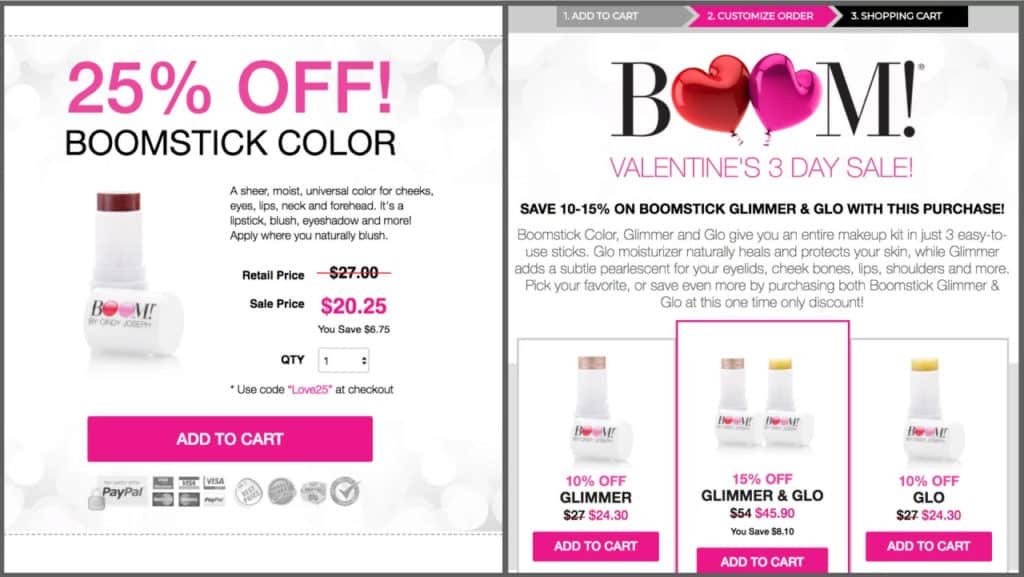 Watch the video below of how the creator of Zipify One Click Upsell is using the app:
Why You Should Always Use Upsells in Your Shopify Store?
For an experienced marketer and store owner, having upsells is non-negotiable. Let's imagine a situation where you and your competitors sell the same product at the same price. You're spending 50% of the product cost to make a sale, 40% to pay the supplier, shipping and fees, and 10% is your profit. Now as more and more people sell that one product, the cost for ads increase because all the people selling it are going after the same audience. Now that you have to spend more on ads, you can't be profitable so here's where upsells come in handy. If you could increase your average order value then you could be able to spend more on ads and while your competitors have stopped selling the product because they are not making profit, you keep selling it because upsells keep bringing profit.
Another reason why you should upsell is that you don't have to spend any money to get the sale since you're selling to existing customers. On average, you spend $15 to make one $30 purchase, with the upsell you only pay the product cost and shipping since you don't need to acquire a new customer. As a result, it's all profit.
In the video below Nick Ursu explained why you should upsell your Shopify customers.
Zipify Upsell App Pricing
Zipify One Click Upsell Price
The cost of the app is a substantial one because of the value it brings. The price for Zipify One Click upsell is $67 per month or 17% discount when getting the yearly plan.
How to Afford Zipify OCU
However, what we love about it is that with 2-3 extra sales it can be covered. Imagine the situation where you get 1000 visitors to your store and 100 of them buy from you. Your Average Order Value is $30 and you make 20% profit. On average Zipify OCU with the right upsell product should make 20% of your customers take the upsell. This means that if you get 100 customers, 20 of them will also buy what you offer as upsell. If you get a lower percentage, you can improve the offer. Offer a bigger discount, another product, or improve the page.
How To Get Discount for Zipify One Click Upsell
You can get the yearly plan and take advantage of the 17% discount for the app. It makes sense to get the yearly plan when you are building a long-term brand or when you are already getting sales consistently.
Zipify One Click Upsell Features
High-Converting Prebuilt Templates
Split testing
Data Dashboard
Sales Funnel Builder / Page builder
Optimized for mobile and desktop
Unlimited upsells
High quality support team
What Is a Good Product to Upsell?
In many cases, the best product to upsell is the same product your customer just bought. Let's say they come to your store and buy one pack of supplements, and before sending them to the thank you page, you can make them one special offer with Zipify OCU where you give a one-time 20% discount if they buy another one now. You can offer a big discount because you don't need to spend money to acquire the sale. If it doesn't make sense to offer the same product then think what else would your customer want to get along with your main product. If they bought glasses, offer them a case for the glasses, it's that simple.
How To Install Zipify One Click Upsell?
To install Zipify OCU you first need to install it by going here. Then create an account and install the app to your Shopify store. You will go through the setup process and you need to connect your payment processor to the app (like Stripe). Then you can create a new funnel and create the upsell page. Zipify has prebuilt templates so that you only choose a product and the discount you want to offer and it's already done. What's left is to create the tag name and to assign the tag to the product in your shopify store. So for example, if the product has tag Sunglasses, then upsell the Sunglasses Case.
Step 1: Create the Tag name
Step 2: Choose the product for upsell (Sunglasses Case) and the discount, customize the upsell page
Step 3: Add the tag in Shopify -> Products to the product you want the upsell to show up for (Sunglasses)
What Are The Cons of This app
The main con we see is that there is no free trial and it's quite expensive for beginners. There are some limitations because it doesn't use the native shopify checkout but the Zipify OCU checkout. It actually is 99% similar to the Shopify one, but you can't use Shopify Payments, you need a separate Stripe or Paypal account to process payments.
Can I Have Only One Upsell, Can I Offer Downsells?
You can have more than one upsell product. If the client buys the first one then you can show them one more upsell. If they say no to the first upsell, then you can show them a downsell page. The idea of the downsell is that you sell a cheaper product than the one you offered as upsell previously. Don't offer more than 2 pages upsell/downsell or your customers will be annoyed.

Conclusion
We recommend using Zipify OCU for Shopify stores that are already making sales and want to increase their Average Order Value. It's totally worth trying for at least one month since there's a 30-day money-back guarantee and you need at least one month to be able to make a data-based decision. For more information, you can visit the Zipify OCU landing page.

For more apps to increase the Average Order Value and Conversion rate check the Apps We Use page.