We're helping Shopify sellers

get more sales

 & increase revenue and conversion rate through done-for-you online store optimization 
We're helping Shopify sellers

get more sales

 & increase revenue and conversion rate through done-for-you online store optimization 
AVAILABILITY: Only 5 Spots Left, Apply now for December 2021 [Updating…]
Next month prior registration available
Tired of low sales in your Shopify store?
Do you recognize this in your ecom business:
❌Your store doesn't get consistent sales daily
❌You're getting a lot of abandoned checkouts
❌Most visitors who come to your store leave fast and you don't have a way to reach them
❌ Your business is unpredictable, you're missing revenue goals, & feels like the business is not growing
Here's the truth
Marketing and promoting a store that doesn't convert as many visitors as possible into sales is a waste of time and money.
You are literally burning your money on ads and this is what we have found is the problem after working with over 100 clients in the past 2 years.
Your ads bring potential customers to your store and every visitor who comes your online store has expressed interest in your product. Otherwise, why would they click on your ad and visit your Shopify store?
You can't scale a store if you spend $500-$1,000 to get 1000 visitors in your store and only 10-15 of them buy, right?

Is there a way to reach back to those 980+ from 1000 who weren't ready to buy now?
Now think of your website as your sales guy and since it doesn't convert many visitors into buyers, he is not good enough. This means in your case the store is not well enough designed, branded, or optimized to convince your visitors to buy.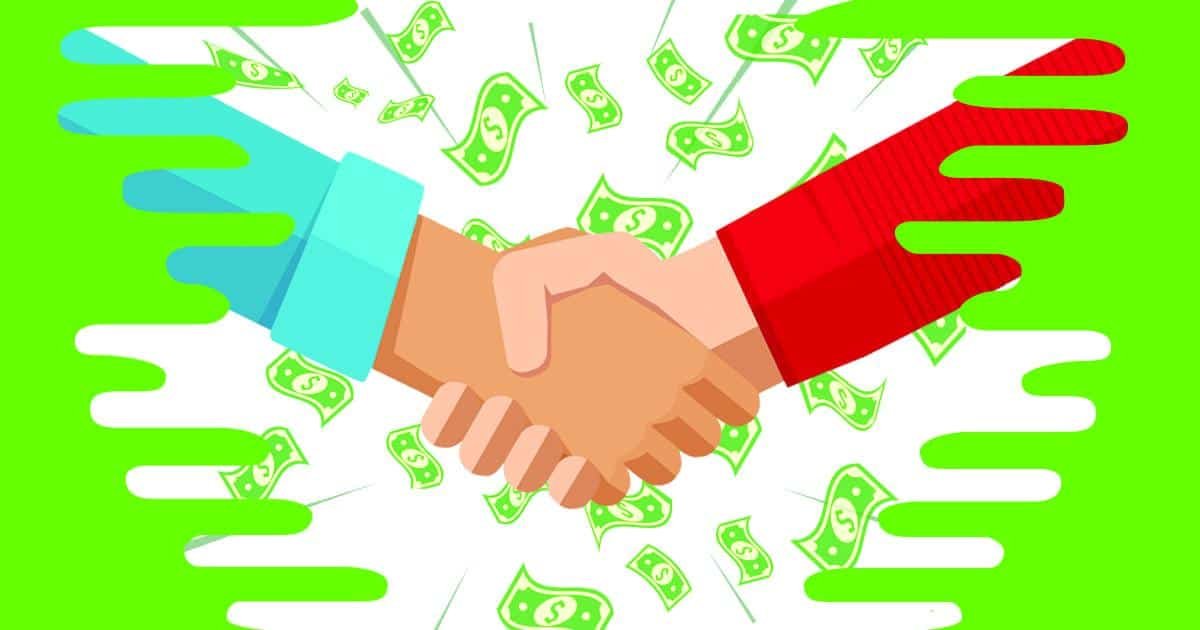 How Can We Help
We're an Ecommerce Agency that specializes in building & optimizing Shopify stores that are optimized to convert visitors into loyal customers. Unlike designers & store builders we actually optimize the store with the marketing as priority, because only marketing is directly responsible for the sales growth in your store.
Use Our Calculator To Calculate Your Revenue
 ???? Imagine if we increase conversion by just 1% how would your revenue change?
✅ We also work on optimization of the Average Order Value by adding strategic upsells throughout the buyer journey.
✅We implement a "battle-tested" abandoned cart recovery sequence using automated emails and an email capture system that grows your list and converts visitors to customers
✅ We also show you 3 strategies to increase traffic to your store using paid and free methods, the most scalable being Facebook Ads
✅There are hundreds of useless apps, we only recommend and install apps that brought results for other stores in the past (either increased conversion, increased the Average Order Value, or Repeated Purchases).
???? Before Optimization
Now let's say we increase conversion just 0.5% and AOV 20% which is totally achievable with strategic upsells an proven conversion improvements
???? After Conversion & AOV Optimization
✅ Click the button above and chat with us about your store & get 3 Free Videos to increase traffic and sales to your Shopify store.
Read This Before Going

ANY

Further
"He doubled my sales and my conversion rate. Their work increased my sales so dramatically that I got my money back within 3 days. Numbers talk by themselves."
Dotcom Engine Team's Work
Multiple Store Tweaks Based On Proven Data
Complete Redesign To Increase Trust & Brand Value
App/Add-on Installs To Increase Conversion
Speed Optimization
Support with Store Management & Ecommerce Sales Consulting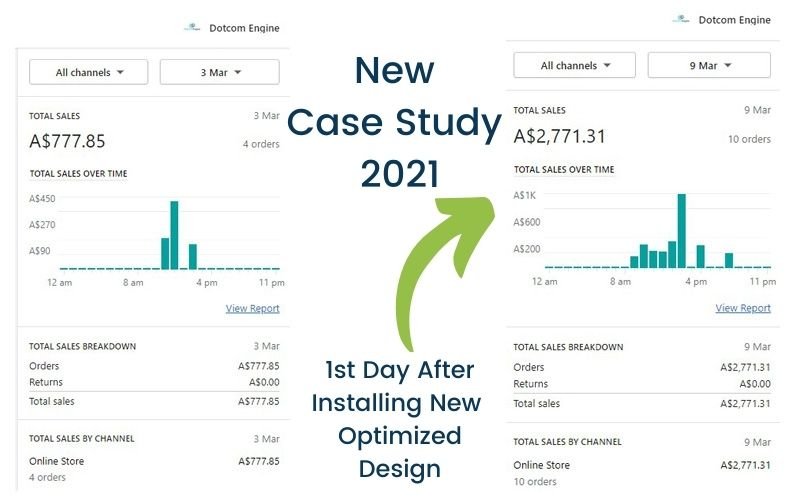 You'll see in a video what it takes to get past $2,000 in sales in 1 day, and what you should (and should not) do if you want to increase conversion and average order value

Branded Store Transformation
We optimize the store so that it is professional, branded, automated & has high conversion rate, including branding, colors & logo design

Conversion is more than Design
While good design helps with branding, our priority is the marketing and the conversion optimization of the buyer journey

On Page Conversion Optimization
After working 100+ Stores we have identified what exactly makes the visitors buy and we will include all these elements on your store

Marketing Consultation
The biggest problem of ecommerce sellers is getting more people to see the offer, we will give you a free call with our FB Ads Expert to solve this problem for you

All Pages Setup & SEO
There are things you should (and should not) include on Product page, Track Order, About Us, FAQs, Contact Us, Legal Pages so that it converts more

Launch & Manage Checklist
We don't leave you on your own to figure out what to do next but give you training videos, resources, & checklists to make your success inevitable. Click to see the training included.
Our Latest Projects
While we make build professional stores, our focus is on converting visitors into loyal customers and repeated sales.
Some of our favourite brands we've worked with


Expert Optimization
Analysis & Audit of Existing Store & Products

Review of marketing, Google & FB Ads campaigns

Review of Branding, Colors & Logo Design

Professional Premium Converting Design (Redesign or build on top of existing)

Mobile/Speed Optimized

Product Template Customization According to our Proven Tests

High Converting Shopify Apps

+ Cart/Checkout Optimization

Upsells & Average Order Value Optimization

Automated Email Marketing Flows

Unlimited Support in Messenger during & after completed

Bonus #1: 30-min Consultation Call w/ our FB Ads Expert (regular price $100/hr)
Bonus #2: Free/Paid Traffic Methods
Bonus #3: Facebook Pixel & Google Analytics Integration
Professionalism and efficiency in store optimization... Exceeded expectations! 100% the real deal, "I 100% recommend using their services."
Brian went from 6 Months with 0 sales to Making Daily Sales w/ our DFY Branded Store Service & New Sales Strategies
Tried Fiverr freelancers with no success, and after hiring us got increased conversion, tested apps, and proven strategies for FB Ads & Influencer Marketing.
Answers to Your Questions
If I find problems with my store after you complete it, will you fix it?
Yes, we connect in Messenger and you get lifetime support for our work, we are committed for client success and are happy to hear back from  you at anytime.
Do you offer help with marketing?
We offer a free 30-minute call with our FB Ads expert so that you don't have to watch hundreds of YouTube videos, but create and follow a proven plan.
Do I have to spend money on ads to get sales?
Generally it would be recommended to run paid ads, we offer a step-by-step Facebook Ads strategy, however we will also give you a video with a proven method to generate sales without spending on ads.
Do you also create stores from scratch?
Yes, whether you have your own product or your want to use the dropshipping model we can help you build it. We also share with our clients a case study of how we created a one product store to 5 figures quickly within 10 days. 
Can you confirm you will not cut any contents, product descriptions, change URLs, and such actions that may impact negatively the SEO of the website?
We do not impact the SEO, the SEO method to get traffic is very slow, we don't optimize that. We work to increase the conversion of the traffic that comes from your SEO, social media, and advertising efforts, as well as make the visitors spend more and buy more frequently. These are optimization in the buyer's journey following the proven results of our hundreds of tests in the past 2-3 years.
 What are all the resources & training that I get?
We want you to have as much success as possible with our store so we included a big list of resources that we have created and updated in the past 3 years.
Can I change or add services in this offer?
The items in this package are needed to optimize your store at high-level efficiency. If you need or want additional plugins, products or other services you can send us a list of what you need and we will give you a quote based on your request. Anything requested beyond the package you see on this page is considered an additional service.
Will we be able to continue selling while you work on the new optimized version of the store?
Yes, we will create a duplicate of the existing design and work in the background. The new version will only be published after it is approved, while the old version will be there untouched.
What is the process of working with you?
Once the project is confirmed and started, we send you some onboarding videos so that we gather all the information we need. Then we do a review of the store and start working on a duplicate of the existing design or an entirely new design. You will receive a list of recommendations in the first 24-48 hours and if you agree with them they will be implemented. Important matters that concern the profit margin, what discounts you can afford, the color scheme to be kept will be addressed once the project starts, through a questionnaire.
They were great to work with and responsive. They fixed my issues with my website and even added some automatons to it that have helped make some new sales. I would recommend them again, and look forward to working with them on marketing.
In the given time received, I have to say honestly I was very skeptical at first whether they can help me, but they have completely convinced and I can recommend them 100% with the best conscience. They worked hard very hard to make it all the way it should be, as if it were their own shop! Thank you very much, I am looking forward to the next project
This is my second job again very pleased. Your work really makes my business STAND OUT!!! Five stars don't seem to do justice to properly describe the caliber of your expertise, professionalism and quick turn around. You and your work are AMAZING – Shopify should feature you as one of their very BEST!! Thank you – will send more work your way.
They have a skill and a great amount of knowledge for converting a Shopify store into a high-quality online business store. They are very easy to communicate with and gives a step by step detailed explanation of everything they do. I am impressed with their work and would recommend them a hundred times over. I look forward to showing off my new store.
Dotcom Engine is trusted by 200+ eCommerce store owners.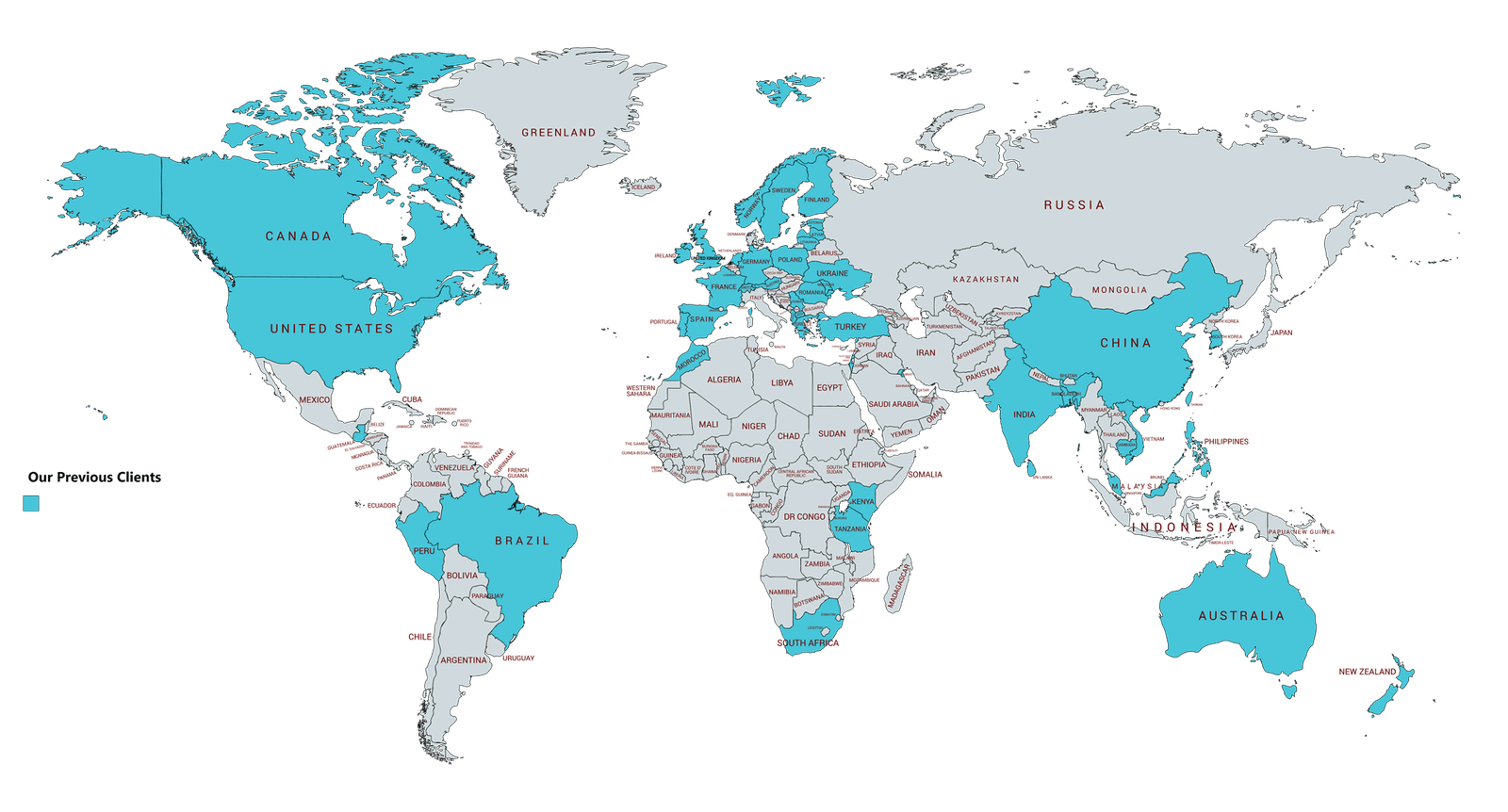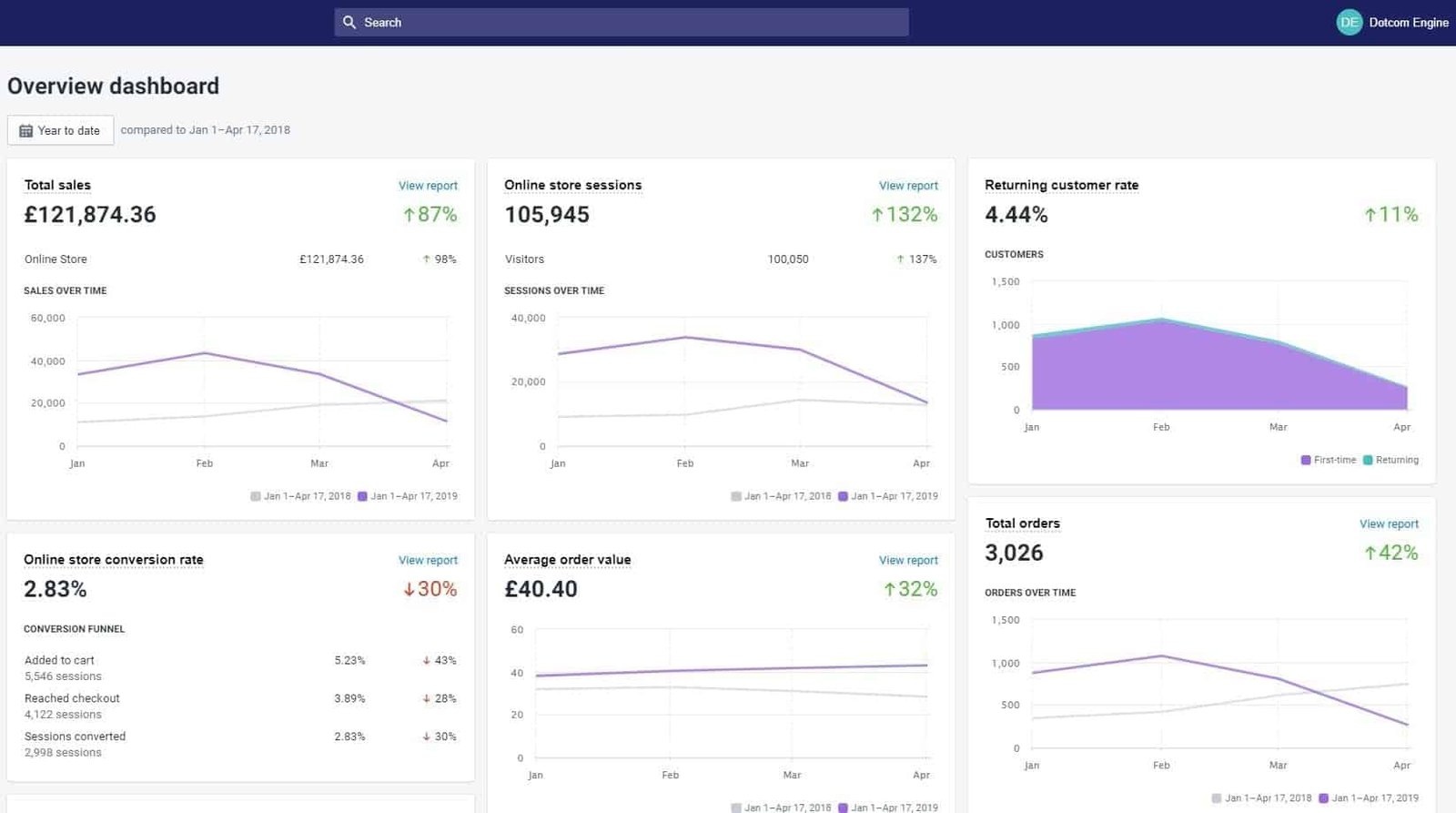 We implemented a few critical changes in a UK store which resulted to a 30% Average Order Value increase. This allowed them to make an extra 30,000 pounds (~$36,000)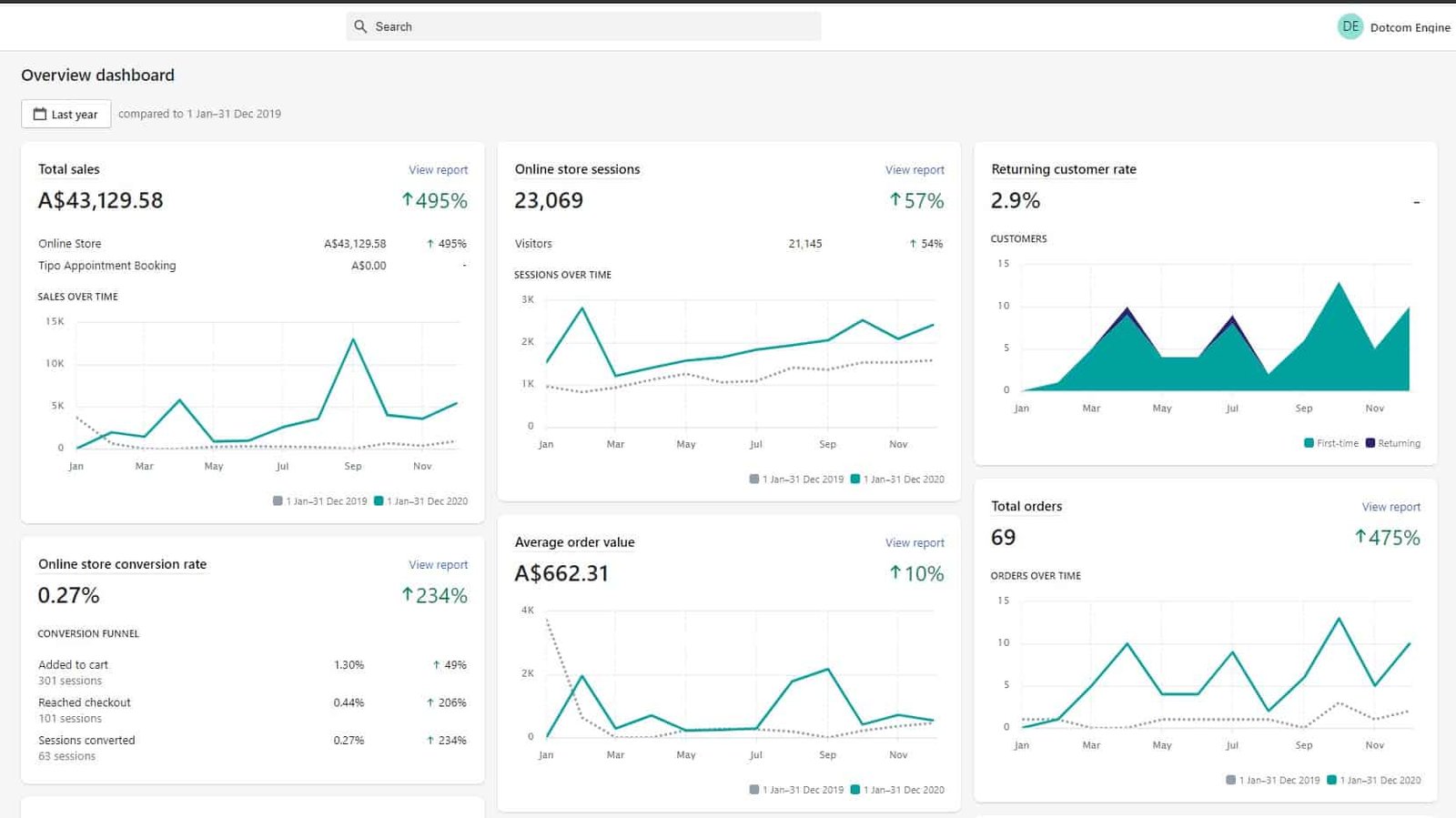 For a jewellery brand from Australia we redesigned the store and improved the user experience. Increased the trust and implemented email automations. This resulted in increase of all important business metrics: Revenue, AOV, Traffic, and Customers.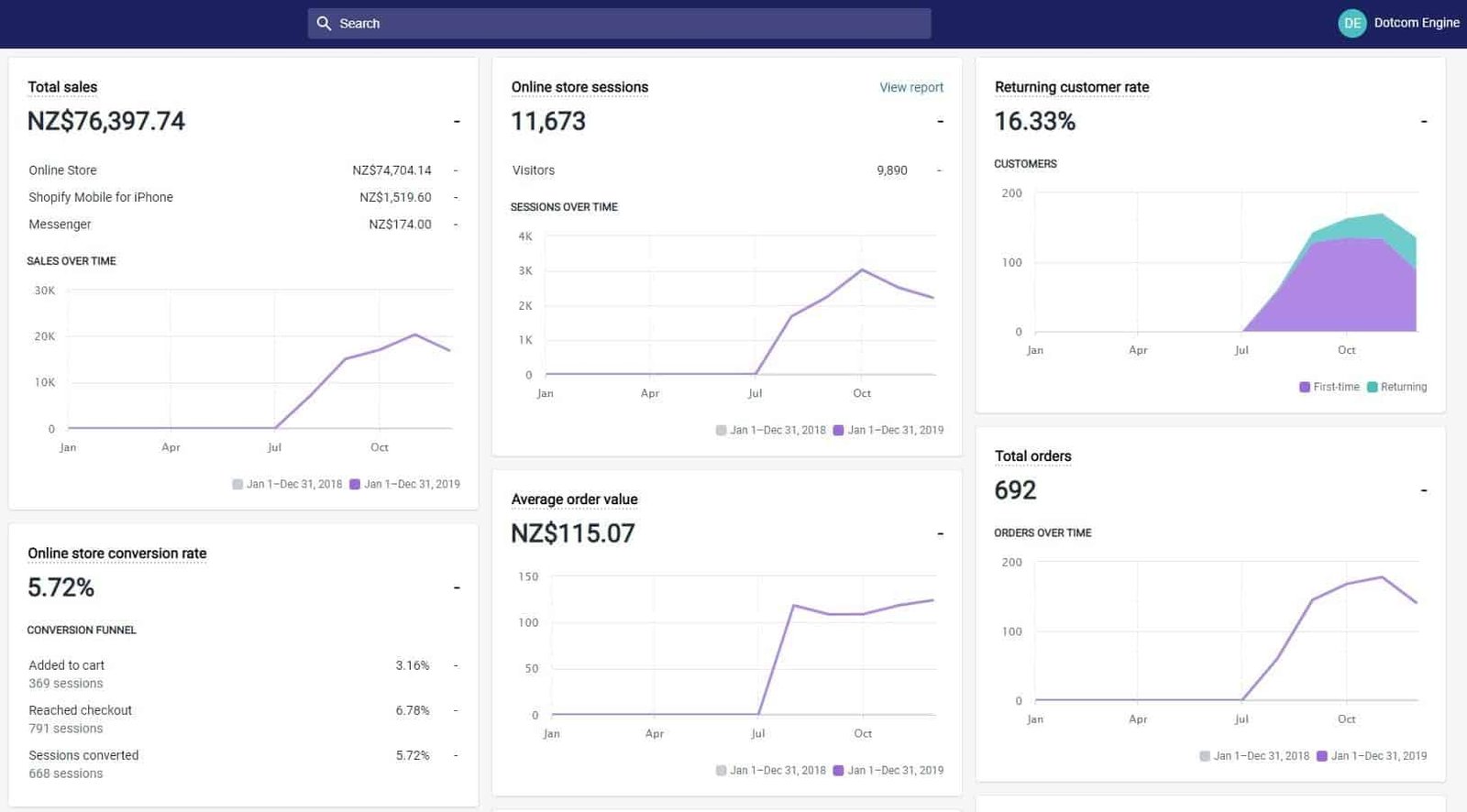 Multiple optimizations for a brand from New Zealand, only one app (which we installed in a few hours) brought a whooping $13,000 extra in 3 months.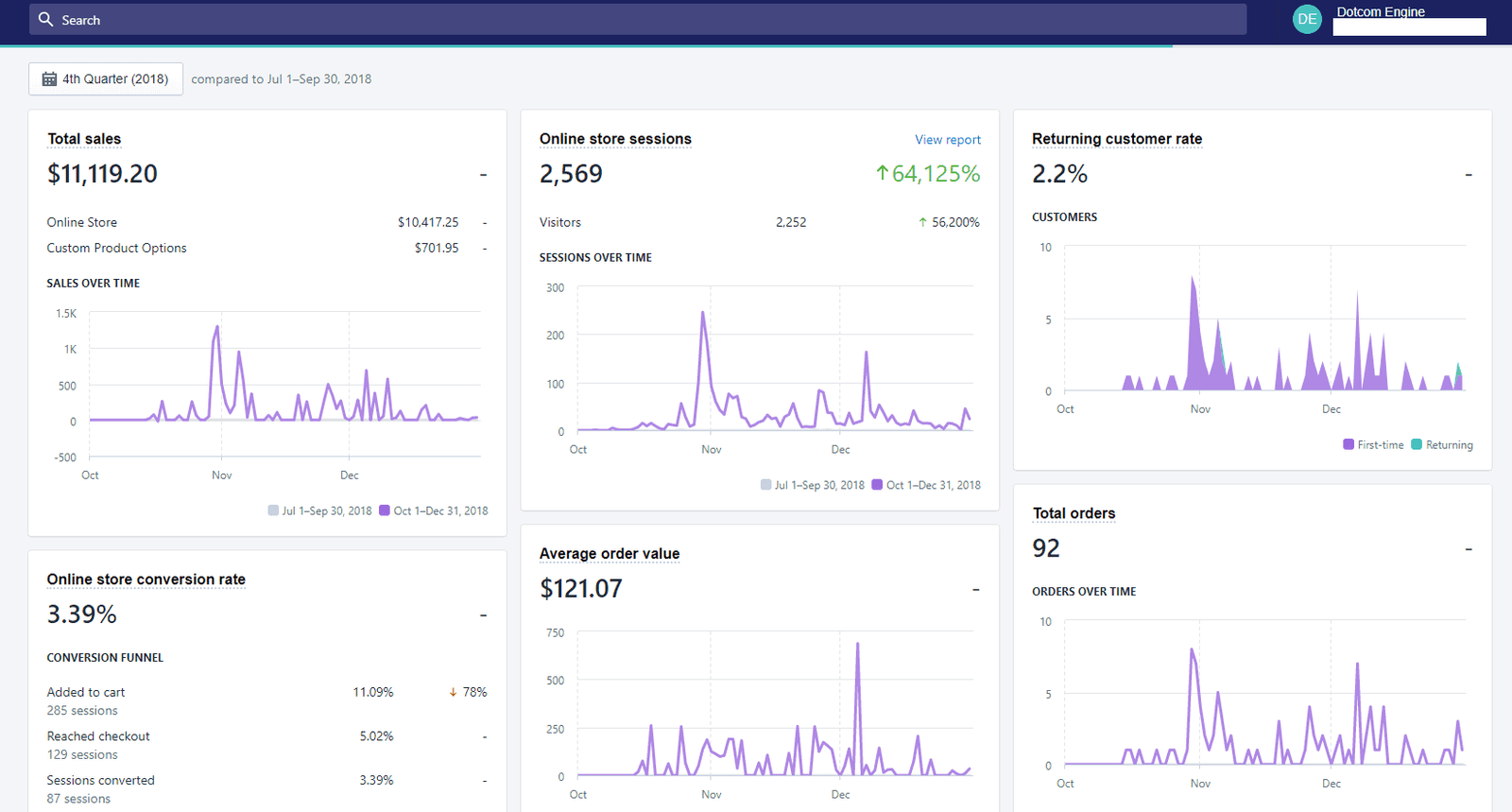 Dropshipping Website built as a brand from scratch with only 1 product with upsells & email marketing promoted with social media.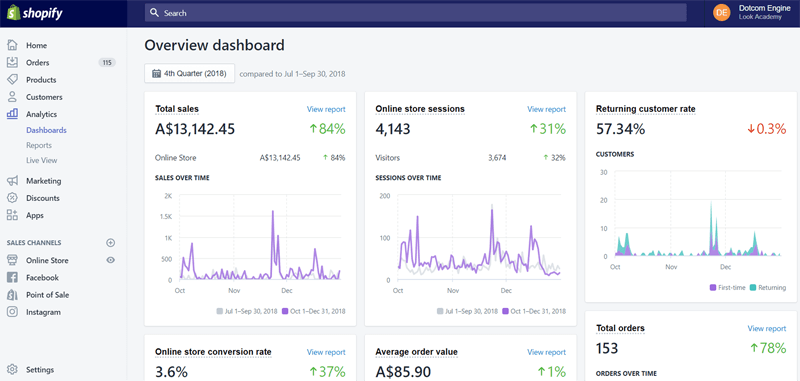 Redesign, focusing on online sales, and conversion elements allowed a brand from Melbourne increase their online sales and conversion rate.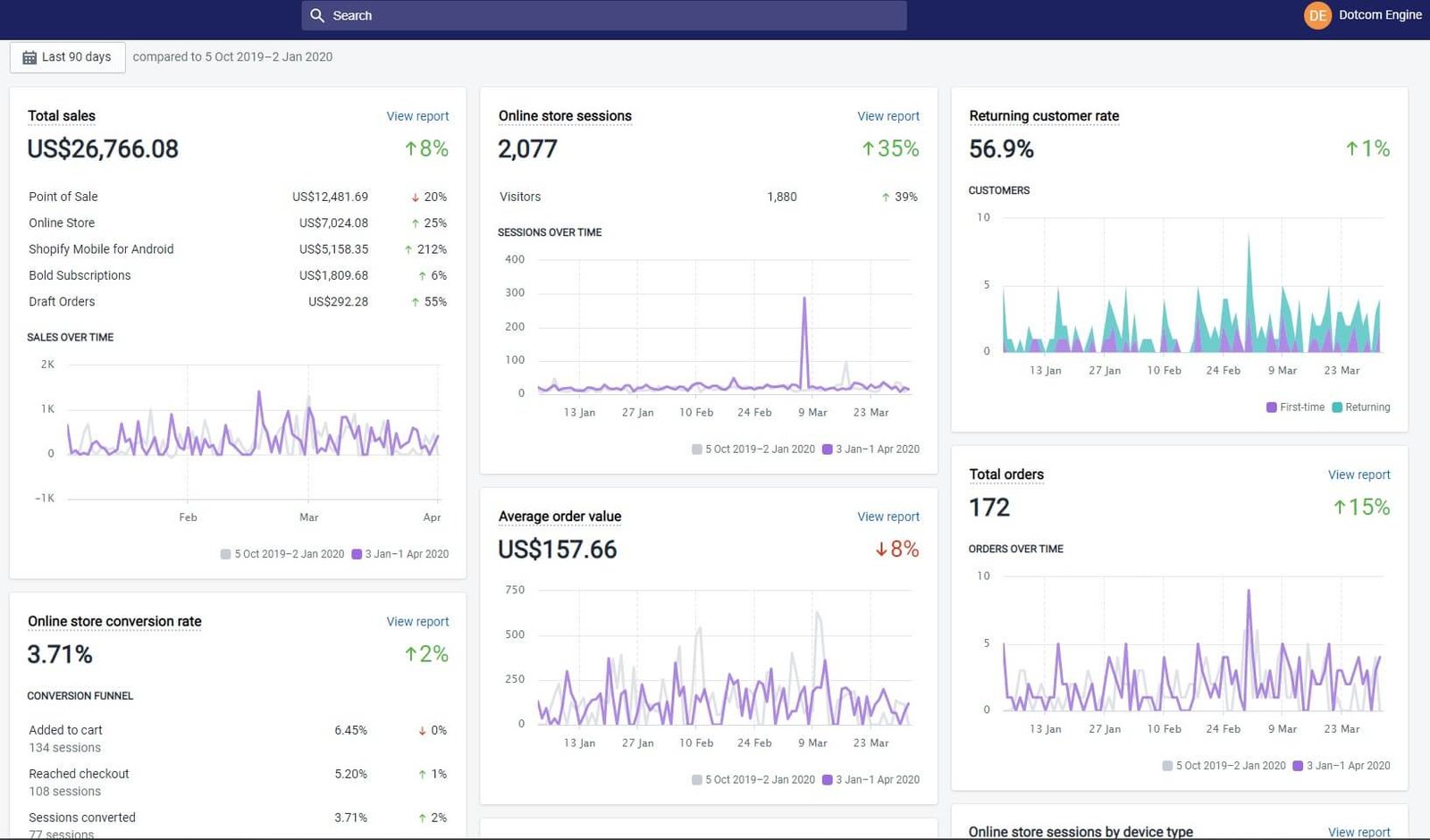 For a local ecommerce brand from Palm Springs, California which sells nationwide, we redesigned the store adding our tested optimization which resulted in conversion going up 107% in 1 month and even though they only had 1000 visitors, they made $8 per visitor, since they converted not 40 but 80 of the 1000 visitors they got, their revenue and profits doubled.
Want to talk?
At the end of the 15-minute demo call, you'll be able to decide if our optimization service is right for you!
Turn your Shopify store in a conversion engine & avoid wasting time and money on ads, and store that doesn't convert.
Contact
Dotcom Engine LTD,  20-22 Wenlock Road, London, N1 7GU
United Kingdom
Tap or click to call/email
Not Sure If We Can Help?
Leave your email below and we'll send you a 2-3 minute video audit of your store to show what we can do to help you generate more sales.