You've probably heard all the fuss about the One Funnel Away Challenge (OFA Challenge). It's the 30 Days step-by-step coaching from Russell Brunson, Julie Stoian, & Stephen Larsen. The goal is to launch your first (or Next) funnel in 30 days, even if you don't have a product (service) or an offer.
The first question people usually have is: ,,How to know if this Challenge is for me"?
Are you just getting started online, and have NO IDEA where to start? Do you have a company that's been successful, but for some reason you're feeling stuck?
Are you trying to figure out a way to reach more people, or have a bigger impact on the world? Are you convinced that you need a funnel, but not sure where or how to start? Are you about to launch your next funnel, and want to make sure it's a huge success!?!
If you answered yes to any of the above questions then The One Funnel Away Challenge is for you.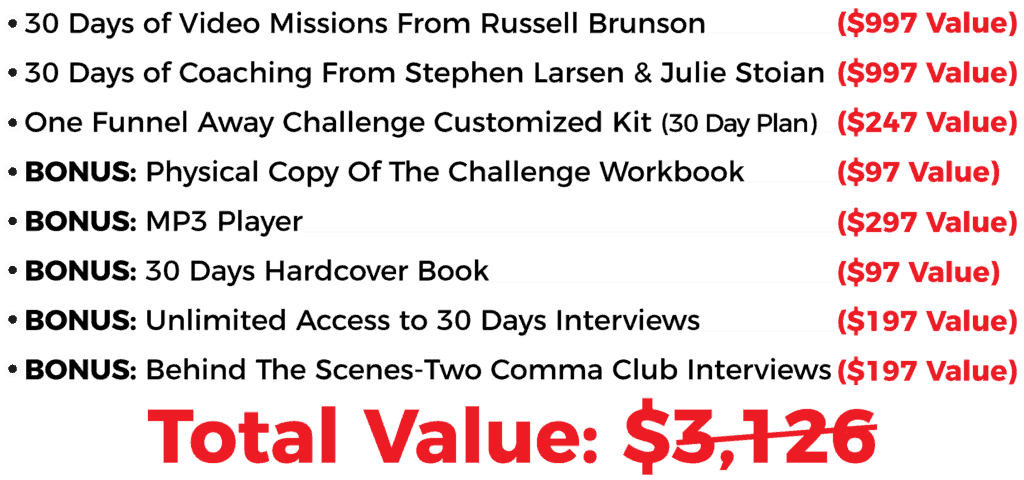 $100 (All you pay is one hundred dollars)
Need More Information Before You Make Your Decision…?
Here's a brief explanation of all the bonuses above: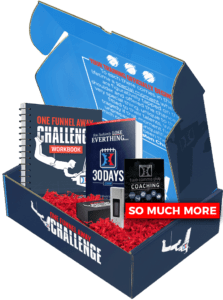 Bonus #1: 30 Days Hardcover Book: 30 stories from millionaires who describe what they would do step-by-step for 30 days if they were starting from scratch
Bonus #2: OFA Challenge Workbook: A checklist of task you need to complete every day of the 30 days Challenge.
Bonus #3: MP3 Player: Listen to the 30-day recordings of all Russell's videos and Stephen Calls. Listen at the gym, while traveling, driving, etc.
The One Funnel Away Challenge Is Different!
This is NOT just some "course" that you'll never use…
It combines the right marketing KNOWLEDGE…
With the SHOVE you need to EXECUTE your funnel…
And a "no-excuses" ACCOUNTABILITY coach who won't let you off the hook…
It's almost NEVER a lack of knowledge that's the problem…It's A Lack Of EXECUTION…(or, not executing the right way).
That's the biggest challenge in getting your first (or next) funnel started…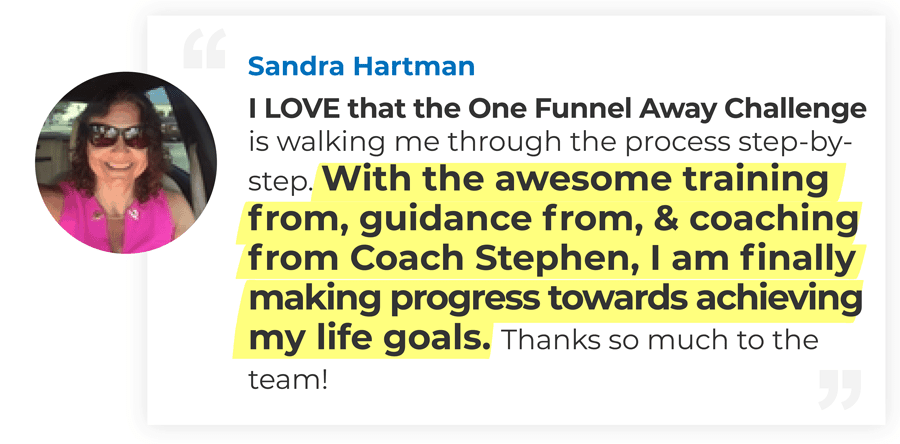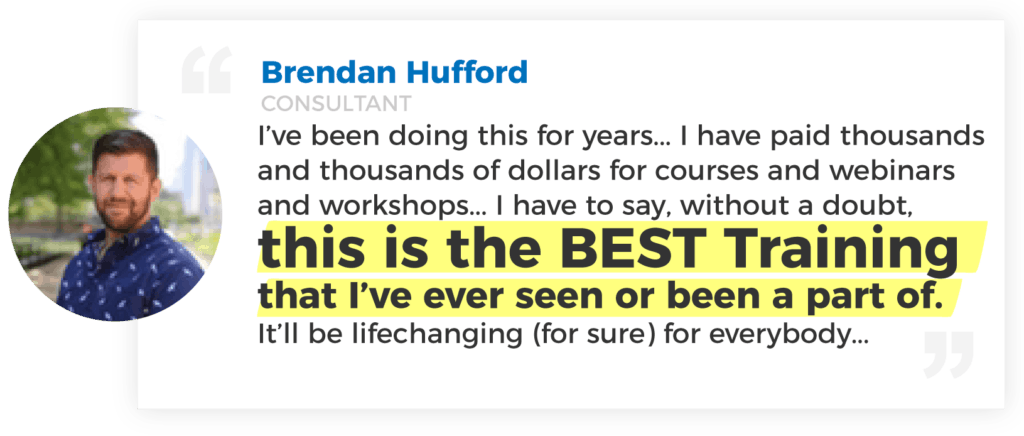 [rank_math_rich_snippet]